Buy any two Heritage pubs books and we will pop this classic history of Highwaymen, Hotels and Hostelries into your parcel.
No need to add this book to the basket we will 'pilfer' it for you!
Don't wait because this is a steal until midday Thursday 7 December!
If you fancy just buying this book on its own you can pick it up for a member price of only £5*
*£2 discount at checkout when logged in.
£7.00Add to cart
This guide will introduce you to Manchester's beer scene and guide you around the long-established as well as new, exciting pubs, bars, breweries, and more.
With an introduction by the Mayor of Greater Manchester, Andy Burnham this book will set a marker for any beer enthusiast's exploration of the North-West.
From traditional pubs serving top-quality cask ale, to the latest on-trend bottle shop bars and funky brewery taprooms, Manchester is bursting with great beer and this new book will direct you to the very best.
"Curtis's knowledge of his chosen subject/passion/delight is infectious, his enthusiasm bursts from every page." — Jonathan Schofield, Manchester Confidential.
With a cover design by Dionne Kitching you can get an A3 poster to adorn your wall!
This poster is delivered in a 330mm diameter tube that should fit through your letterbox.
This is for the poster only and does not include the frame in the image.
ONLY 100 are available in the first run!
Available from 24 Nov 2023
£9.99Add to cart
To celebrate this Christmas and the fantastic beer you can find across the United Kingdom we are offering you an exclusive beer box and tasting session hosted by Adrian Tierney-Jones, author of the United Kingdom of Beer
There is a thirst for good beer on these islands, a thirst for beer that satisfies the soul and quenches the thirst and leaves you the drinker glowing with satisfaction. Whether you're after a muscular Best Bitter or in need of a brooding, midnight-black Imperial Stout, sitting at home in front of the fire or gathered with friends for a barbecue in the garden, we have got you covered with this box of 6 specially curated beer from Adrian Tierney Jones
Only £35 for members!
Remember to log into the CAMRA Shop with your membership number and passcode to get your discounts!
Desi Pubs
The book is the first of its kind, and details Jesudason's travels across the length and breadth of the country, featuring more than 60 desi pubs in detail, run by British-Indian landlords who have stamped their unique identity on a beloved institution and changed our preconceptions of the publican.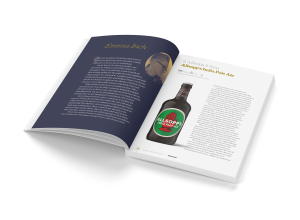 We didn't just want to create a list of the World's Greatest Beers

We wanted you to experience each beer for yourself, and let it touch your heart like it has touched the hearts and minds of 8 world renowned authors.

This book is a collaboration to produce a very personal selection of just 250 of the World's Greatest Beers.
£17.99 Add to cart
🎤 Bruce Dickinson, legendary frontman of @IronMaiden has his copy of #CAMRA's Good Beer Guide 2024, do you?
Bruce has written the foreword of this year's edition of our definitive guide to the nation's pubs and his continued love of beer and pubs is now travelling with him on their world tour.
Pick up your iconic copy of the UK's best-selling guide to beer and pubs.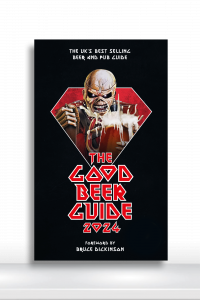 Beer Breaks, get away to find the beers you'll love!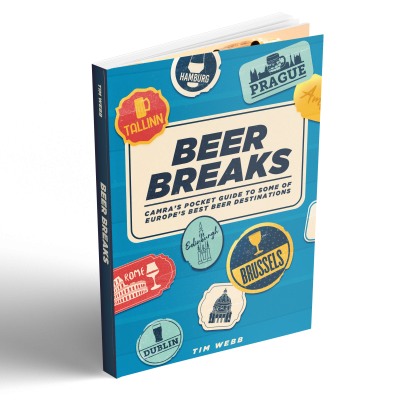 Looking for ideas for that autumn getaway, when some travel options suddenly become that little bit more affordable? This book lists 30 destinations all within easy reach for a weekend jaunt or even a little longer. With listings of places to visit, food to eat and of course beers to find and imbibe!
Beer Breaks is a great way to experience the beer scene with a different view.
Written by the author of the Good Beer Guide Belgium and the World Atlas of Beer – Tim Webb.
"The streets of London have their map, but our passions are uncharted. What are you going to meet if you turn this corner?" – Virginia Woolf
Modern British Beer
by Matthew Curtis
"Matthew Curtis has written an inspirational book, one no beer lover should miss." Roger Protz
Modern British Beer aims to highlight the cultural development of beer in the United Kingdom since the turn of the century, while also attempting to define what "modern" means in today's beer culture. The first-person narrative will be told through the stories of approximately 80 different beers and the brewers who make them, focussing on how their influence has directly affected our choice at the bar.
"A beauty and a triumph… An incredibly engaging read." — Claire Bullen, Editor-in-Chief Good Beer Hunting
"If you're looking for a primer on the best independently-produced British beers available today, you're in luck." — Will Hawkes
"UK brewing is at a crossroads and the definitions Matthew comes up with help illuminate the path forward." – Jonny Garrett, The Craft Beer Channel
£15.99 Add to cart
LAST ORDERS: BARGAIN BOOKS & PRODUCTS
Get an additional discount on books when logged in as a member!
This is a large hardback book about beer – produced in every country on earth and enjoyed by millions of people. It's written for those who enjoy beer and want to know more.
Beer is the world's favourite alcohol and it has changed out of all recognition in the 21st century. The country-by-country sections will give more detail of the changes but the introduction will lead readers into the world beer revolution by describing the enormous power and stretch of global brewers – with AB InBev accounting for one-third of all beer made and consumed – with the counter culture of the world-wide craft movement. From the US to Australasia, charting the beer scene in every country, the key players, and the styles available.
£30.00 Add to cart