Description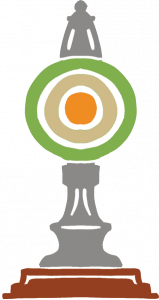 Unveil the Rich History: Dive into the rich history of real ale and explore how it has become an integral part of British culture. From ancient brewing methods to modern innovations, this book uncovers it all.
Discover the Brewing Process: Ever wondered why cask ale is unique? CASK takes you behind the scenes to learn about the brewing process, from malting to conditioning. Gain a deeper understanding of the craftsmanship behind every pint.
Explore Flavours and Styles: cask ale is not just a drink; it's an adventure. Discover the vast range of flavours and styles that cask ale has to offer. From hoppy IPAs to smooth stouts, there's something to satisfy every palate.
Meet the Masters: Get up close and personal with some of the finest brewers in the business.  CASK features research and anecdotes from renowned breweries and industry experts. Learn about their passion and dedication to creating exceptional real ale.
Pairing Perfection: Explore the art of pairing cask ales with delicious food. Whether you're a foodie or a beer enthusiast, this book provides valuable insights and recommendations for elevating your gastronomic experiences.
Become a Connoisseur: Enhance your knowledge of real ale and become a true connoisseur. CASK offers tips on tasting, evaluating, and appreciating different brews. Impress your friends with your newfound expertise.
Ready to Dive In? If you have a deep love for beer and simply want to explore the wonderful world of cask through its thoroughly unique and traditional origins, CASK is a must-have addition to your bookshelf. Get ready for a captivating adventure through the world of cask and indulge in the flavors, stories, and traditions that make it so special. Order your copy today and experience the magic of CASK!