The Good Beer Guide 2024
The Good Beer Guide is The Campaign for Real Ale's way to keep pubs at the forefront of our campaigning. Recognising the vanguard of serving real ale and doing much more for the community than ever, pubs that get selected for the guide can be confident that they are amongst the best pubs in the country. With 4500 pubs listed in the guide, chosen by independent consumers this has been the best-selling beer and pub guide for over 50 years.
This year's guide is fronted by the legendary rock star Bruce Dickinson of Iron Maiden, whose own personal journey through the world of beer has also highlighted the importance of pubs, both in providing an early platform for success and as a welcome respite from the huge amount of work and energy that goes into being one of the most successful bands to come out of the UK.
£16.99 Add to cart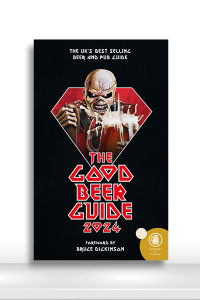 'You hold in your hands a voyage of discovery not just through a wonderful world of traditional ales and brewers, but also a lens through which to observe the web of history which weaves around the fabric of that almost unique institution-the British Pub.' – Bruce Dickinson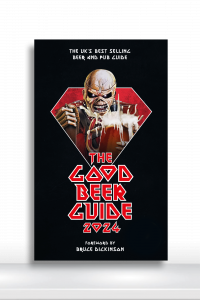 Bruce Dickinson at CAMRA's Great British Beer Festival 2014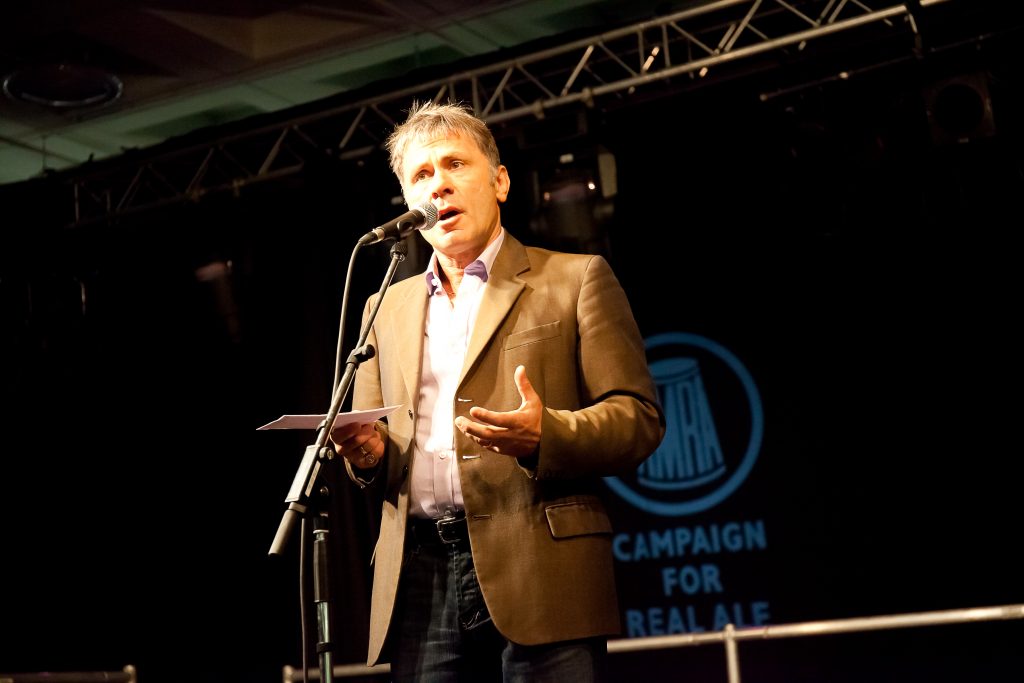 Pubs and clubs are a rite of passage for many bands and musicians starting out in the UK, and Iron Maiden themselves began their career almost 50 years ago playing in London pubs. The conviviality of these venues creates the perfect atmosphere for burgeoning music scenes, and helps to drive footfall into pubs, especially after a challenging period for them brought on by the pandemic and cuts to funding.
The cover of The Good Beer Guide 2024 features Eddie, Iron Maiden's mascot and icon of the band's range of Trooper beers, brewed by Stockport brewery Robinsons. Trooper celebrates its 10th anniversary this year and has become one of the UK's most established ales in that period.
CAMRA National Chairman Nik Antona said: "We're honoured to have Bruce Dickinson pen the foreword for The Good Beer Guide 2024. As we enter our second half century of producing the Guide, there is no one better to introduce this year's edition, and highlight what makes these institutions so worth visiting.
"The last few years have been an incredibly difficult time for the industry, and we need more support than ever before to keep our nation's pubs open and thriving. I'd encourage everyone to use this year's Guide to visit the very best pubs across the UK and support them for generations to come."