World Beer Guide
by Roger Protz
The ultimate guide to beer around the world
This is a large hardback book about beer – produced in every country on earth and enjoyed by millions of people. It's written for those who enjoy beer and want to know more
Beer is the world's favourite alcohol and it has changed out of all recognition in the 21st century. The country-by-country sections will give more detail of the changes but the introduction will lead readers into the world beer revolution by describing the enormous power and stretch of global brewers – with AB InBev accounting for one third of all beer made and consumed – with the counter culture of the world-wide craft movement. From the US to Australasia, charting the beer scene in every country, the key players and the styles available.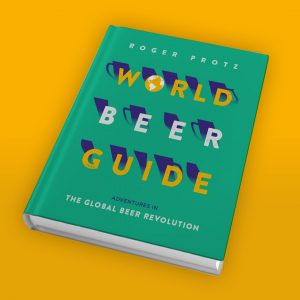 This book is available for £25 on pre-order to CAMRA members when logged in.
The member discount will be applied at checkout.
– The World Beer Guide will incorporate decades of Roger's beer experience alongside new trends and modern processes – Each region across the globe will be given detailed analysis and information – The book will also explore how the smaller breweries are still competing with the large co-orporations