Welcome to the new year and a new decade! We think that you should be able to start off the new year looking for a great pub, a new beer or beer adventures!
With books by well established beer writers and some special member discounts grab yourself a new year bargain!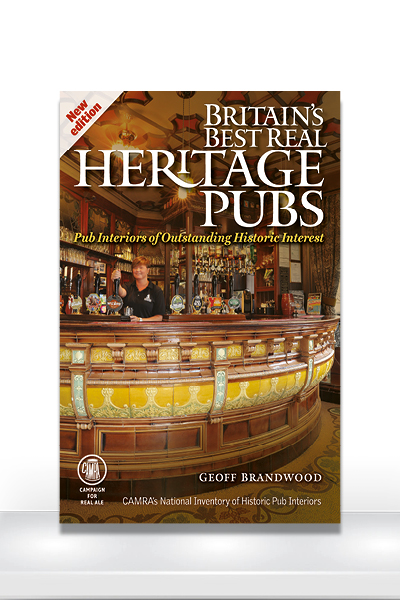 January Offer!
Only £7.00
Britain's Best Real Heritage Pubs
Pub interiors of outstanding historical interest
This definitive listing is the result of 25 years' research by CAMRA to discover pubs that are either unaltered in 70 years or have features of truly national historic importance. Comprehensively revised from the 2013 edition, the book boasts updated information and over 650 top-quality new photographs. Among the 260 pubs, there are unspoilt country locals, Victorian drinking palaces and mighty roadhouses. The book has features describing how the pub developed, what's distinctive about pubs in different parts of the country, how people a century ago could expect to be served drinks at their table, and how they used the pub for take-out sales in the pre-supermarket era. There is a bonus listing of 75 pubs that, while not quite meeting CAMRA's national criteria, will still thrill visitors with their historic ambience.
For someone who loves heritage and history as well as beer…..
CAMRA's Pub Heritage group have been scouring the UK for Pubs with historical and architectural interest.
For the beer lover in your life…
For someone who likes a beer festival….
The New Bingley Hall, Birmingham 4-8 February 2020
Great British Beer Festival Winter 2020
CAMRA, the Campaign for Real Ale, invites festival lovers to enjoy 'ales of every season' at Birmingham's first Great British Beer Festival Winter, from 4-8 February 2020! Not to be confused with a festival for winter beers alone, beers of every style and shade will be available, served in cask, KeyKeg and bottle – from dark to ruby brown and golden ales, plus world beers, real ciders, gins and more!